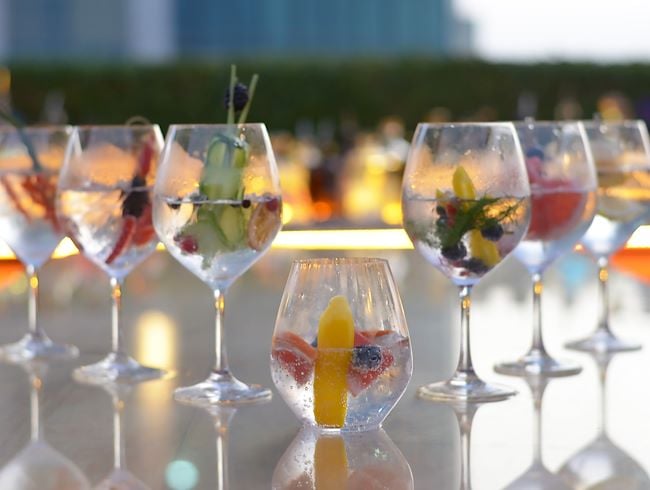 "The Cocktail" by Ginventory
Reward yourself and start the weekend with the special extension of experience from 'Ginventory' at Azura Panoramic Lounge, paired with its stylish and sophisticated lounge ambiance.
"The Cocktail" allows guests to choose between 30 varieties of Gin and to enjoy unlimited creative mixes with innovative presentations. In addition to the offer, guests can savor into unlimited savory bar bites top up with fresh oysters.
Fridays, 6:00PM - 8:00PM
AED 250 per person inclusive of unlimited Gin-base creative mixes, bar bites and fresh oysters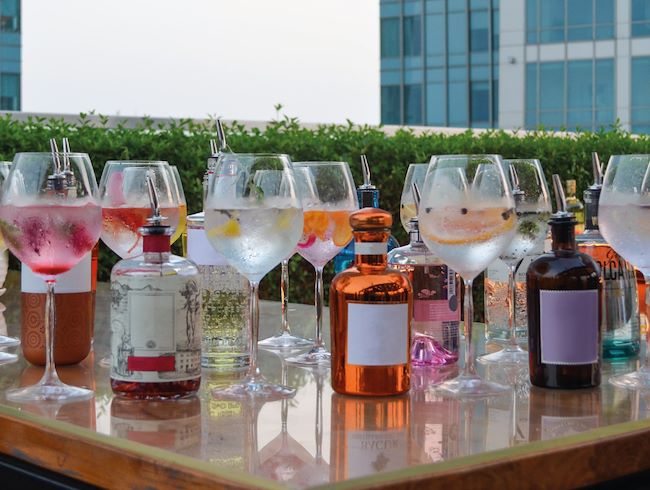 Azura Ginventory
Take your taste buds on a tantalizing atmosphere and experience the creative mixes paired with a mesmerizing view of the Corniche and the Arabian Gulf at Azura Panoramic Lounge.

Choose from an extensive menu of handcrafted cocktails featuring 67 varieties of Gin and complement the experience with a savory dish of your choice. Enjoy these bespoke mixes as you enjoy the fresh breeze and marvel the magnificent sunset views of the city.
Daily, from 4:00PM - 12:30AM
AED 200 per person inclusive of 4 Gin Creative Mixes and a savory dish